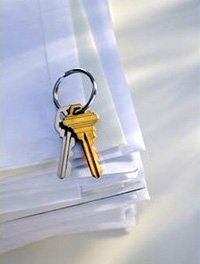 Real Estate Law
The Law Office of Frank J. Addivinola, Jr. represents buyers, sellers, developers, landlords and tenants in Massachusetts in residential and commercial real estate transactions and disputes. We can effectively protect your legal and financial interests.
A home is one of the greatest assets most people will own over the course of their life. We protect our clients' investments in sale, purchase or lease transactions. We offer representation to home buyers or owners in negotiations of purchase offers, and preparing/reviewing purchase and sale agreements for efficient closings.
Our law office also offers representation to developers in permitting and zoning for subdivisions or commercial developments and handles contracts for sale or purchase of land and buildings.
We represent property owners and tenants in residential or commercial lease disputes (breach of terms) and eviction proceedings (summary process).
We can handle the legal proceedings of:
• Residential & commercial real estate closings
• Residential & commercial lease agreements
• Condominium sales agreements
• Commercial Property Transactions
• Land Use and Development
• Landlord / Tenant Disputes
Anyone buying or selling real property is entering into a legal contract for hundreds of thousands of dollars. Getting legal advice from an attorney during this process can help prevent problems that could lead to litigation or financial losses.
Once a property owner decides to sell his or her real estate, they generally list it with a real estate broker. A potential buyer will make a formal offer that is normally secured by a deposit. If the property owner accepts the offer, a formal acceptance is signed that creates a binding contract to sell. The buyer and seller then begin to negotiate a purchase and sale agreement – legally binding contract that commits both parties to the transaction and outlines both parties' rights and obligations regarding the sale of this real property.
Massachusetts is an attorney-closing state, which means that there must always be an attorney involved in the transaction. If you are refinancing your property through a lender, you will also need an attorney. While you don't need an attorney to review the purchase and sale agreement, it can be very cost-effective and beneficial to do so. While it may appear that the purchase and sale agreement is clear on its face, it may contain provisions that are unenforceable or create more liabilities than expected. Having an experienced real estate attorney review the purchase and sale agreement is a good idea for both, a buyer and a seller, since litigating your rights under the agreement could take years and cost thousands of dollars in legal fees.
At law office of Frank J. Addivinola, Jr., we help Massachusetts clients sell, buy or lease residential and commercial real estate. We can also act as your escrow agent and ensure that your transaction goes smoothly.